AOPA – FLIGHT TRAINING AWARD WINNER 2013, 14 & 15
JetEXE Aviation in Sacramento, CA is ranked as one of the best flight training academies in the world by AOPA, USA. We are the only pilot training academy in USA, that has ever been awarded the AOPA "Outstanding Flight School" Award and the "Flight Training Excellence" Award, in 3 consecutive years – 2015, 2014 & 2013. These were awarded to JetEXE Aviation by the largest General aviation organization of the world, AOPA and we were selected from over 1542 commercial pilot training schools. The "flight training excellence – AOPA awards" were based on our high quality of aviation training, student performance, student satisfaction, safety records, equipment and flight training environment. We believe in "Exceptional Quality Pilot Training" while maintaining a 98% successful course completion rate. JetEXE Aviation Academy's team of highly experienced and carefully selected flight instructors, with extensive airline and military instructor experience, have created  the most efficient and effective flight training programs, that maximizes the resources and reduces training time. We are proud to maintain a "zero" accident incident record every single year of our operation. JetEXE Aviation is located in Sacramento Executive airport"downtown airport," KSAC the ideal location for pilot training.
We train & live our motto "DEFINING EXCELLENCE"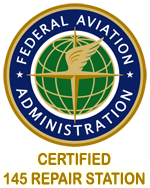 JetEXE Aviation is a FAA certified CFR 145 Aircraft Maintenance & Repair Station in Sacramento, CA. We provide aircraft maintenance, overhaul and repairs for single engines airplanes, Twin engine airplanes, Turbo props and jet aircraft. Our flat rate fast turn-around aircraft annual repair pricing can reduce your aircraft maintenance costs significantly. We provide mobile aircraft recovery and airplane repair services in and around the Sacramento regional airports. JetEXE can provide you, complete serving of your aircraft including aircraft Annual Servicing, air-frame repairs, aircraft engine repairs and installation, landing-gear repair and installation, electrical repairs/installation and avionic repairs & installation. We also provide aircraft painting and airplane detailing services in all the Sacramento airports. Our aircraft maintenance team of highly qualified, FAA certified A&Ps and IA's have exceptional experience in installing STCs and modifications. Our company pilots can pick up and drop off/ferry your airplane to and from servicing. We carry a large inventory of the most commonly needed aircraft parts for most types of general aviation aircraft. Our high quality of aircraft maintenance services has made JetEXE Aviation the certified aircraft maintenance provider for the California State and US federal agency aircraft in the region, for many years.
JetEXE Aviation maintains your airplanes at the "HIGHEST STANDARD"

ONE STOP SHOP FOR ALL YOUR AVIATION NEEDS – HIGHEST QUALITY – LOWEST RATES – GUARANTEED
JetEXE "Defining Excellence"
JetEXE aviation is a one-stop "Center of Excellence" for all your General Aviation needs. Conveniently located in downtown Sacramento, CA. at Executive airport. We take pride in our impeccable, long standing record for exceptional quality of aircraft maintenance, flight Training, aircraft sales, parts sales  & customer service.  At JetEXE, we  strive to maintain our "zero incident/accident" history for our aircraft maintenance customers and our flight training students,  constantly striving towards "defining excellence" in the Industry. We are committed to your safety and comfort while promoting and sharing the joy of aviation . JetEXE isa  "socially responsible", ethically driven organization, working closely with local and international organizations to contribute towards society and aviation. A portion of our profit is currently contributed towards  supporting organizations that assist & rescue children that have been abandoned due to their HIV positive medical condition. Read more about our cause SNEHACARE DONATE-TAX DEDUCTIBLE
Highlights
CFR 145 – FAA Certified Repair Station.
Winner of AOPA "Excellence Award"
Exceptional "Zero accident" History.
Over 100 Years of combined experience.
Full service " Center of Excellence"
One stop shop for aircraft Sales & Trades.
"State of the Art" facilities,Key Location.
Large parts inventory. Low AOG time.
Digital Manuals & Data management.
Can't beat our pricing. We price Match!
We pick up & deliver aircraft, anywhere.
Multi-lingual, Multi-cultural, Multi-national.
Our customers are "Our first Family".
Exceptional maintenance & services. Glad I found them!

I have been maintaining my airplane but JetEXE aviation since 2013. The previous maintenance shop had overlooked many maintenance issues on my airplane and I was not happy with their billing. JetEXE aviation did a thorough inspection of my airplane, found long overdue maintenance issues, AD's and SB's that were not looked into and fixed them to make my airplane perfectly airworthy. Now, I have great peace of mind when I fly my airplane, knowing that everything is in great shape. Augustine, Nathan and Gus are very knowledgeable, skilled and helpful. It doesn't matter what day, time of the day or night you call them for anything , they are there for you. They are meticulous in the maintenance work, customer service and billing. Once the job is done they take the time to explain and educate you on the work done on the airplane and the costs. Their pricing is very reasonable. So far, they have done a great job for me. Keep up the great work JetEXE [King Air B200]

Sold my airplane in 4 weeks "AT THE BEST PRICE"

I have owned several airplanes in the past 18 years. After trying to sell my Cessna Citation airplane for over a year, using the different websites for advertising, I approached JetEXE aviation to assist me. Nancy, their aircraft sales manager,quickly appraised the market value of the aircraft , clearly understood my expectations and explained to me the market conditions. withing a week she created an excellent sales package and strategy for my aircraft at a very low cost, with high quality brochures both print and digital . I saw my airplane being advertised in every major web-portal, aircraft sales company websites and printed magazines . Within two weeks, I had three buyers making offers for my airplane. I got the highest offer ever from one of Nancy's customers. The sales process was so smooth without a hitch. Without JetEXE aviation's sales team, I would not have been able to sell it so quick ( 4 weeks) and the best price. Thank you JetEXE  team. [Seller-Citation Bravo]

Chartering an airplane is so quick & easy with JetEXE

Our company has been chartering aircraft for a few years, mostly for business trips. We have used several companies in the past and have had issues with aircraft condition, delays, availability, services and pricing.  We started using JetEXE aviation since 2013 and have flown over 25  flights with them in 2 years. It has been a sigh of relief once we started using them.  Joseph, the charter manager almost works as "our aviation team" member. He gets us the best airplanes in impeccable condition and in time , even a short notice. He makes sure we have everything we need for the flight...in fine detail..even the type of napkins and drinks that my boss likes. JetEXE aviation's  services and pricing is unbeatable. It is so easy to work with them,just one phone call or email is enough to get everything ready. Our decision to use JetEXE has saved us a lot of time , money and trouble. [R&J Commercial Developers, Sacramento]
JetEXE Aviation has won it again!!! Top 10 Schools in USA. Thanks to all the…

2013 & 2014 !!! JetEXE aviation team is excited and thankful to our customers, to…

Remos GX – 2012 Model , with only TT110 hours . Has all the bells…