Train with the BEST- "Defining Excellence" in Pilot Training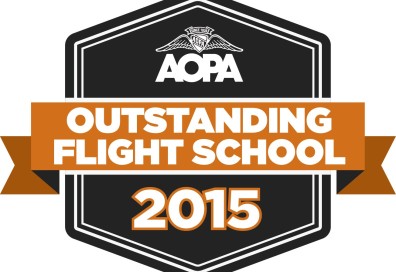 JetEXE has been awarded the prestigious "OUTSTANDING FLIGHT SCHOOL- AOPA Flight training excellence Award " and Honor Roll , consecutively for 3 years 2013, 2014 & 2015. We are proud to be one among the elite 10 schools, out of 1542 schools in the country, to receive this prestigious honor and award, based on the quality of our training. We believe in quality of training over hours of training. Our training equipment, aircraft , instructors are selected with high standards in qualifying requirements. Not all instructors with a CFI instructor rating are fit to be an instructor at our flight training academy. Only the "very best" instructors are chosen through a stringent selection and hiring process. These high standards of training are designed and implemented by the CEO of JetEXE Capt. Augustine, who is a veteran fighter combat pilot and helicopter gunship pilot with  immense experience in pilot training and examining both military and commercial pilots. Our aircraft are maintained at FAA Repair Station standards and according to CFR141 requirements. JetEXE Aviation has refined its training curriculum to achieve higher level of pilot skills for the trainees , compared to those that are trained at other flight schools. Don't just waste your time and money burning fuel to go around in circles, burning holes in the sky, to log your hours, make every minute of your training count to towards achieving higher skills and knowledge .We are proud to maintain our 'Zero Accident or Incident " history.  Read more→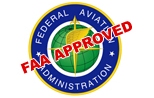 Advanced international Aviation Academy AIAA our co-located, International flight training wing is an FAA approved and CFR141certified flight training Academy . Airline Career Pilot courses are conducted at Advanced International Aviation Academy. We train both domestic and international pilot trainees at our Sacramento training facility. Our training curriculum is suited for each country that you are from an the local requirements for your licensing. For students who are not fluent in English, we conduct periodic ESL group courses ( English as second language) to enable you to develop the required English language skills needed for a pilot. JetEXE also provides time building and pilot currency programs for pilots. If you are out of Pilot currency, call us to schedule your BFR, biannual Flight Review. We have a choice of aircraft to rent and can be rented on an hourly, daily or weekly basis. If you are planning to become a commercial airline or charter pilot , go to www.aiaviationacademy.com for more information about the training courses and costs, or click Read More→
Quality Training & housing at low costs
By carefully selecting the right equipment , aircraft, training curriculum, low traffic towered airport, low cost of living location, with year-round great weather for flying, we have optimized our training programs to give you the best value for your money. Our 15,000 Sft training facility in Sacramento is designed for ideal flight training environment, with classrooms, briefing room, simulator room, maintenance hangar, aircraft parts room, flight dispatch room and an aircraft parking ramp which can accommodate over 20 training aircraft. We also arrange for housing and meals for international flight training students. By conducting periodic class room training sessions for ground subjects and knowledge courses, instead of one on one training sessions with instructor, we save you thousands of dollars in training costs. You would need some one on one ground training with instructor, for subjects areas that are complex and harder to learn in a class room setting. You dont have to "lose and arm or a leg" while forking up high costs of training…specially with low quality, unsafe schools.
The Ideal Flight Training Environment
Our training facility is located at KSAC airport,   Sacramento. It is a class D airport with 3 Runways and control tower. The airport is only five minutes drive time from downtown Sacramento. In the surrounding 25 mile radius, we have 8 airports to train and practice, and in 50 mile radius we have 15 airports. The local airports are KSMF, Sacramento international , KMCC McClelland airport, KMHR made their airport, KEDU,  UC Davis airport, Rio Linda airport, KDWA-Woodland Yolo and  Franklin airport. There is no other locations in the United States that has so many airports with such great facilities, for students to practice and train. Though we have many airports around us, the airspace is not congested because Sacramento is a tier 2 city and not many commercial flights operate from Sacramento. We are located in a great city, in sunny California but only a short distance away from great locations like San Francisco, Napa, Lake Tahoe, Reno etc with great beaches, nightlife, dining, travel ,sport, skiing, snow boarding, rafting, hiking  and other recreational possibilities .
Airline Pilot "FAST TRACK" & "SELF PACED" Programs
JetEXE aviation offers both fast-track and self-paced flight training program for airline pilot carrier trainees. As you know, time is money. The more time you take to finish the course, the total cost increases due to added cost of living and opportunity cost of the time. Depending on your training needs and time availability , you can customize your program for the number of training hours a week.
There are advantages and disadvantages in both fast-track and self-paced training programs. While evaluating your flight training program, you should consider the following factors:
The total cost of training is minimized when you do a fast-track program. This course can be completed in approximately 10 months compared to 20 months of self-paced program. You will save approximately 10 months of living costs ($24,000 to $30,000)
Doing the Fast Track course faster than 10 months will put you at a disadvantage of getting rushed through the program resulting in low quality of training. The ideal pace for a fast-track course to get optimum results is to train four days a week, approximately 6 hours of flying and 10 hours of ground training a week. Training more hours than this will flatten your learning curve and result in low quality skills and knowledge.
The fast-track career program is highly focused and dedicated 100% toward completing your training in 10 months. You require to dedicate time for training at the school and also home study. This program has great continuity,retention and is almost like full-time college.
The self-paced program provides you great flexibility in your schedules and allows you sufficient time for family, school/college, work or other financial commitments. You coordinate your schedule with your instructor and train according to your availability of time.
The self-paced program gives you the flexibility to take Short breaks in your training program if needed and also customize your training program and schedules as needed.
International Student facilities
Choosing a good flight school for your training is a very difficult task for an international student. We understand the complexities of trying to find the best school without actually seeing or experiencing the campus. JetEXE aviation and its training wing, Advanced international Aviation Academy www.aiaviationacademy.com provides complete information and online campus tours to international students before admissions. Our school and training programs are  designed to cater to all the needs of an international student. We make arrangements for you housing, transportation, food and other specific needs that you may have including language training.
We encourage students to conduct a thorough research about the training facility , aircraft, full costs of training and quality of training before they sign up and pay any money to any school. Beware of the schools that advertise very low costs to attract you. These schools make you pay the fees "up front" and once you join, you will end up spending more than the advertised costs to complete the course and get low quality training, instructors and aircraft. In our school you would know all the real costs and quality upfront. We do not force you to pay up front fees or costs rather we want your to first review and try out our training program, before making any further payments. Our program and costs are very transparent.
Once you arrive at our facility and review our training program, quality and facility yourself, you would still have the opportunity to decide whether you wish to train at our school or would like to change your mind for any reason. If for any reason you change your mind and do not wish to train with us, we would be happy to provide you with the refund of the deposit, less the cost of training and services you have already received from us. We strive hard to provide our students with the best pilot training program and facilities. So far, we have maintained a 100% satisfaction and course completion rate with our students. Call or email us for Campus tour →
Flight Training Tuition Financing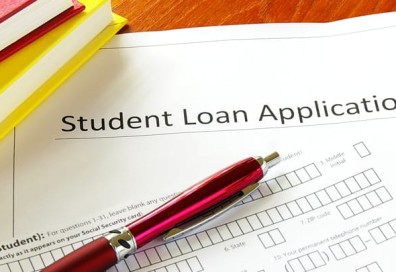 BEWARE OF FLIGHT TRAINING "LOAN CARROT" TRAP!!! Commercial Pilot training financing is one major roadblock that stops many students from becoming commercial pilots, giving up their dream due to lack of funding. Several universities and private flight training schools take advantage of these eager and inspired students who are seeking loans or financing, by offering them either the "University degree course" that includes flight training or an unsecured loan in the guise of a student loan. Commercial pilot flight training costs an average of $50,000 to $60,000. Universities and flight training schools use the "Carrot Offer" offer to provide unsecured loan or student loan as a devious bait to attract and sign up the student. If you are us financially savvy student and can calculate the interest and total payback of the loans , Pilot training through the universities that offer Pilot training course may end up costing you over $200,000+. The unsecured loans offered by certain flight schools( who claim that it is a Sallie Mae Loan) will end up costing your training over $160,000+ by the time you repay the loan. We have come across many trapped flight students who are literally in tears after making these big mistakes.
1. Don't ever make the mistake of joining a University course to become a pilot. Why?..You will end up paying three times more money to get the commercial pilot license. Spend four years for an aviation degree which is really of no value to you, since you study exactly the same subjects in a non-university flight school in less than 2 years for less than 1/3 of the costs.
2. Don't put all your eggs in the same basket. The aviation industry is cyclical. The industry cycle peaks and bottoms out every 10 to 15 years. When there is a boom every pilot available is being hired and when the industry shrinks that are no jobs for pilots and pilots are being laid off. With a degree in aviation you can work only in the aviation industry. If you have a degree in some other field , you can easily find a job when you're laid off as a pilot or lose your pilot medical certificate for any reason. So secure your future by acquiring a degree in a field other than aviation and and save a ton of tuition fees . PLAN & GET GOOD FINANCING→
Job Placement for Airline Career Pilot Trainees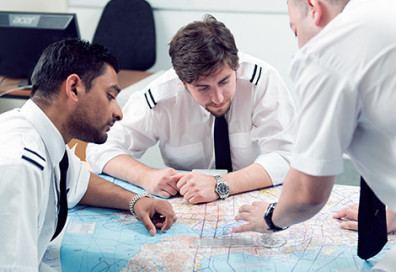 If you would like us to pick up your aircraft from your home base and fly it to our maintenance facility for service, inspections or repairs, we can provide qualified pilots for the service. Since we have a full fledged flights school at our location , we have several airplanes and experienced flight instructors /pilots who can pick you up from any location with our airplane or yours and drop you off to your base.
Low Cost Time Building Programs for ATP Trainees & Pilot Currency .
After your aircraft has been serviced or repaired we can pick you up from home base to pick up your airplane or drop off your aircraft at your home base. You may also utilize this flight as a Bi-Annual Flight Review ( BFR) if you would like to, with some additional training as required for BFR. We also provide aircraft ferry and relocation services.
How to choose the best Pilot School for your training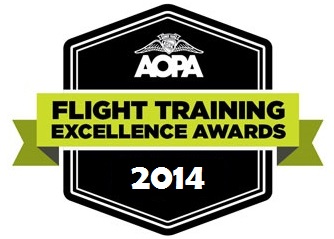 The quality of pilot training can vary drastically from one flight school to another, one instructor to another. Most prospective students, due to lack of experience and exposure to the industry does not know how to choose a good flight school and is not aware of the dire pitfalls of choosing the wrong school or instructor for training. Often the students look for flight schools that offer the cheapest cost for training. Obviously, when it is cheap, the school definitely has to cut corners in quality of airplanes, maintenance and use low-paid, low skilled instructors, to keep the price low.
Yes, the FAA just specifies the number of hours of training required in each area of skill to qualify for the tests. By training at the cheap flight school, saving $10 or $20 per hour of the training, you may end up flying an old, beat up and tired airplane that is not well maintained, airplanes that do not have the right equipment, that lack required insurance to protect you in case of an unfortunate accident etc. Remember all Cessna 172's or Piper PA 28's are not the same. The 172's have been manufactured since 1957 and there is a lot of difference in quality, safety, learning experience and price between the beat up old one and the newer ones. By saving a few dollars , you may end up marginalizing your safety, wasting your precious hours in the air with little or no transfer of knowledge to you in an old unsafe aircraft and worse if you have a low time low qualified instructor, low paid instructor. In the larger picture of your training, a saving of 10 ro 20 dollars per hour , may save you less than 3% of your total cost of training but you may end up losing 50 to 60 % in quality of your training. So make an educated and smart decision when choosing a school for your flight training. below is a good comparison chart for you to get better understanding about Flight Schools and Quality of Pilot Training.
Pilot Training School Comparison
Private Pilot
Sport Pilot Training
Commercial Pilot Training
Instrument
Ground School
Biennial Flight Review
Manuals and Documents
Pricing
Free Test Prep
FAA Student Guide
Radio Communications at KSAC