FAA Certified CFR 145 Aircraft Repair Station
JetEXE Aviation is the only FAA Certified, 14CFR 145 'Repair Station' and aircraft maintenance facility in KSAC airport, other than avionics shops. We maintain the high standards in quality control, equipment, management training, IT training, certification, and staffing as required of an FAA certified 145 Repair station .
Our highly experienced, factory trained and certified maintenance teams offers maintenance, repair and replacement services for airframes, engines, electrical and avionics, for pistons, turboprops, corporate jet aircraft and light sport aircraft.

View our certified Ops Specs

.
"Zero" Accident or Incident History!!
We have a "zero" accident & incident history for our customers since our inception and strive hard to maintain this spotless and unique reputation. "Defining Excellence" is our company motto and we follow our motto to the "T". Safety awareness, Prevention, Preparation and Training are the keys to our success.
Our quality control, training and safety management processes keeps our customers and their aircraft safe and at its best operational status. Our maintenance technicians are factory trained and undergo internal testing, grading and training periodically. View NTSB Records .
Props, Turboprops, Jets and Helicopters
JetEXE's maintenance teams have diverse expertise and training to perform maintenance, inspections, repairs, component changes , overhauls and STCs on most aircraft models of Props, Turbo-props, Jets and helicopters within its Ops Spec capabilities. We also have "owner assist" maintenance program.
We have maintenece and overhaul expertise in most major manufacturers including Cessna, Beech craft,Piper, Mooney, Cirrus, Pilatus, Commander, Bombardier, McDonald Douglas, Bell, Eurocopter, Sikorsky.  Contact Us if you have a question regarding maintenance of your aircraft.
Mobile AOG Services & Large Parts Stock
Aircraft AOG? We are here to fix it right away! Our highly trained AOG and aircraft recovery team with well equipped mobile aircraft recovery vehicle are standing by 24/7 to provide you AOG services. If required we can fly our mechanics down to your aircraft location, with the needed tools and equipment.  
JetEXE Aviation provides mobile AOG services at any airport in the  California region. Since we are also a major parts distributer for many manufacturers, we are well equipped with parts and spares even on weekends and holidays. We understand the value of your time and provide these services 24/7. We can provide Pilot pick up and drop off in our airplane – Contact Us.
24hr Hotline: 855-572-9378
FAA Certified CFR 145 Aircraft Repair Station – Sacramento Executive Airport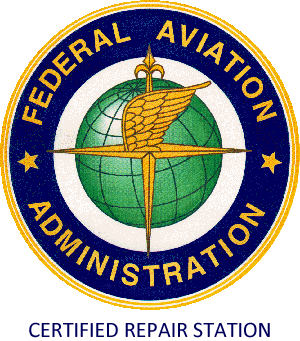 JetEXE aviation is an FAA certified, CFR 145 aircraft repair station (MRO), located in the Executive airport at Sacramento, CA ( KSAC).  With our coveted "zero accident" history since inception, we are the most trusted name in aircraft maintenance in the Western United States. Our extensive experience as a FAA part 145 certified repair station and our long standing reputation for high quality maintenance, integrity and customer service has made us the premier maintenance repair station in the region. Our objective and focus is to provide the highest quality of aircraft maintenance and services to our customers, with minimum AOG downtime, quick aircraft turnaround and low maintenance costs.
JetEXE aviation takes pride in its motto "Defining excellence". We constantly strive towards higher standards of excellence. As a result of our efforts, we have been awarded the "Excellence award" by AOPA consecutively in 2013 & 2014. We are the primary aircraft maintenance provider for several US Federal government and California state government aviation departments such as the California Department of Fish and Wild Life, Caltrans etc.
Maintenance, Repair & Overhaul Services- Sacramento Executive Airport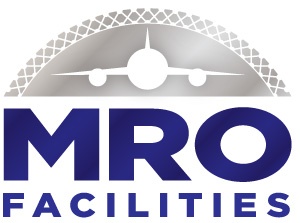 Our highly experienced, factory trained, airplane and helicopter maintenance teams offer both scheduled and unscheduled aircraft maintenance. This  includes periodic servicing, annual inspections, airframe structural repairs, engine overhaul, engine replacements, electrical repairs, avionics installations and repairs. We provide these services for pistons engine aircraft, turboprops, corporate jets and helicopters. JetEXE also specializes in light sport aircraft maintenance and Rotax engines.
JetEXE aviation can perform aircraft A, B & C checks, aircraft progressive maintenance, aircraft periodic maintenance, Annual Inspections, engine repairs & engine change, engine gaskets & seals, replacement. We perform aircraft propeller servicing & replacement. Since we have a large inventory of aircraft parts, a quick turn-around can be done for aircraft battery servicing or replacement, airplane tire replacement, brakes or airplane landing gear servicing etc. Our technicians can test and perform aircraft oleo seal replacement and airplane hydraulic system repair. We inspect aircraft fuel tanks and can replace fuel tanks if needed. We can install or repair aircraft fuel system, perform servicing, repair or installation of aircraft ignition system, magnetos, electronic ignition systems, fuel injection systems and auxiliary power units.
If your aircraft needs windshield  or window change, aircraft door and window seal repair/change, we can perform this in house. We inspect , trouble shoot and detect hydraulic leaks and perform rectification, components removal and installation. Our facility is fully equipped and capable to perform structural repairs (limited), component defect rectification, paint touch ups, aircraft paint restoration, detail and polish, decal design and application.
Our team is experienced in detecting and providing aircraft structural corrosion management & repairs, cabin repairs, refurbishing and maintenance. We have a team for aircraft interior cleaning, cabin and carpet deep cleaning, exterior washing, detailing and polishing. We perform aircraft engine washing with OEM washing kits, aircraft inspections & certifications, aircraft AD checks & AD Compliance.
Aircraft & Engine Models we specialize in: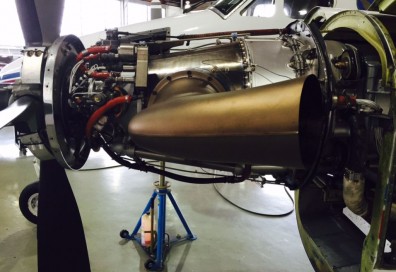 JetEXE Aviation specializes in maintenance, servicing, repairs and overhaul of all models of Cessna aircraft, Piper aircraft, Beech craft, Cirrus, Mooney, Aero Commander, Diamond, Learjet, Bombardier, Canadair, Cessna Citation, Falcon, Eclipse aircraft and all models of helicopters including McDonnell Douglas, Bell, Eurocopter, Sikorsky and many more.
Manufacturers and service centers cost more than double in maintenance charges than our repair station. Many of our customers have found significant savings after switching from a service center to us. We can provide higher quality maintenance at a much lower cost than the service centers. Our certified aircraft inspectors and aircraft mechanics can perform repairs, inspections and overhauls on all models of aircraft engines including Lycoming, Continental, Pratt & Whitney, Garrett, Allison, GE engines, Rolls-Royce, Turbomeca, Teledyne Continental and Rotax engines.
Avionics Repair and Installation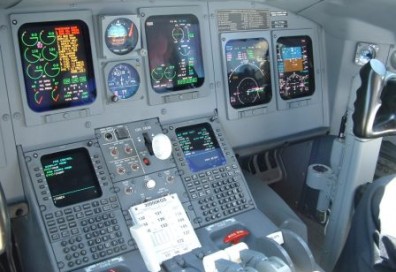 While maintaining your airplanes or helicopters at our repair station, we can perform avionics installations, repairs and upgrades for all models of Garmin, Dynon, Avidyne, Bendix King, Davtron, Allied-Signal, and Honeywell through our service partners. Our industry affiliates provides us with avionics installation and repairs at our KSAC location. If the instrument or part needs to be repaired by the manufacturer, we can send it out to the  manufacturer for repairs and then install it in your plane. As you well know, manufacturer servicing fees are exceptionally high. So, first check if it can be repaired or installed locally with us, before sending it out to manufacturers.  Year 2020 is the deadline for ADSB installation in all aircraft operating in USA. Our avionics affiliates can also install, repair or upgrade ADSB equipment for your aircraft. We can also provide you training on ADSB requirements and operations.
AOG Services
JetEXE Aviation offers quick response mobile  AOG services. We have a very well equipped and stocked mobile aircraft recovery vehicle, to provide you services at any airport in the northern California  region. Our AOG team is trained to conduct quick and efficient offsite assistance and repairs. JetEXE's  well stocked parts inventory comes in handy when time is of essence during these services. If you are stranded in any airport in northern California due to maintenece issues, we can fly our mobile maintenance team to your location. We understand the value of your time and are working 24/7 to provide you AOG services. If you feel the service would require cranes, fork lifts, or specialized equipment, please inform us.
Owner Assisted Maintenance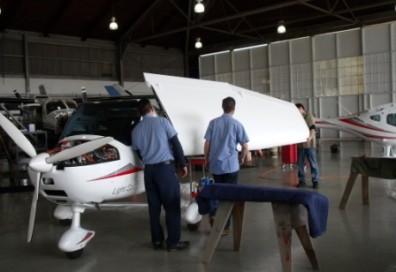 We encourage aircraft owners to increase their technical knowledge and maintenance experience in their  aircraft. Owner assisted  maintenece can be very beneficial to the aircraft operator in saving time and money while gaining this valuable knowledge and experience. If you wish to perform owner assisted maintenece on your aircraft, at our location or yours, we would be happy to assist you. Due to safety reasons and FAA regulations, the owner will be supervised by a certified aircraft mechanic during this maintenance.
Aircraft Parts Inventory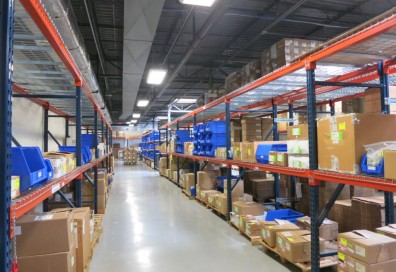 In order to provide our valued customers with high-quality , genuine aircraft parts with minimum aircraft down time, we stock an extensive inventory of the most commonly used aircraft parts like aircraft tires, tubes, batteries, gaskets, filters, oils, lubes etc. and make it readily available for our customers, passing on the savings in shipping costs and time to our customers. You can also buy aircraft parts, oils and lubes from our Parts store at KSAC, Sacramento location or order online at our website. If you have any questions about parts or manuals, give us a quick call.
Aircraft/Pilot Pick up & Drop off Service
If you would like us to pick up your aircraft from your home base and fly it to our maintenance facility for service, inspections or repairs, we can provide qualified pilots for the service. Since we have a full fledged flight school at our location, we have several airplanes and experienced flight instructors /pilots who can pick you up from any location with our airplane or yours and drop you off to your base.
After your aircraft has been serviced or repaired we can pick you up from home base to pick up your airplane or drop off your aircraft at your home base. You may also utilize this flight as a Bi-Annual Flight Review ( BFR) if you would like to, with some additional training as required for BFR. We also provide aircraft ferry and relocation services.
Short list of our Aircraft Maintenance Services