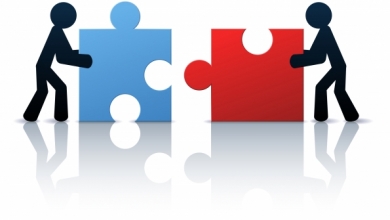 JetEXE is one of the world's premier international aircraft brokerage and acquisition firms. Be clear to understand that our customers are our greatest long-term asset. Whether buying, selling or leasing a new or pre-owned aircraft, JetEXE is committed to providing superior customer service, creating mutually beneficial long-term customer relationships. With years of knowledge and experience we had better able to assist you with the process that most aircraft brokerages are not equipped to manage. Call us for a free "no obligation" consultation.
Aircraft Listing & Sales Services

Aircraft value appraisal in current market
Creating marketing material, print and digital brochures
Listing and marketing through print digital and networks
Aircraft showing and demonstration flights to prospective buyers
Letters of intent, marketing agreements, and offers
Purchase & Sale agreements
Coordination and conducting pre-purchase inspections activities
Coordinating Title search, Lien search, Damage history search
Coordinating escrow documentation and process
FAA closing documentation
International Registration documentation
Coordination with lenders
Coordination of 1031 Like-Kind Exchange with a Qualified Intermediary
At JetEXE, we handle everything from start to finish, from advertising and lead generation, market analysis, follow-up, sale process and closing. Your airplane is promoted through direct mail, print, internet advertising and customized brochures. Our aggressive, creative marketing and advertising sets us apart from competitors and have gained a reputation in the industry for getting the best results at the shortest time.
Our clients deserve the maximum possible value for their aircraft upon its sale/disposition. Selling price is always a function of market timing, market knowledge, and marketing techniques. Our clients also deserve to know when it is best to sell, and when it is best to hold longer. Through our up-to-the-minute, day-to-day research of the various aircraft markets, as well as an established dealer network, JetEXE Aviation's consultants are specialists in determining the balance between price point versus holding time on the market. Selling your aircraft at the right price and right moment can net an aircraft owner hundreds of thousands of dollars.
We will meet with you to evaluate your specific needs in the sale of your aircraft. Every client has different needs. One client may need to minimize holding costs and time-on-market, while the other may need to maximize selling price regardless of holding time. In other cases, clients will often need to orchestrate a sale within the acceptable timing of an IRS code 1031 exchange or reverse exchange in coordination with the purchase of a different aircraft. After a detailed appraisal and market research we will price your aircraft at exactly the right number to maximize the relationship between selling price, timinig of sale and holding cost. Our prices are specification based and market driven.
JetEXE Aviation sales team will create specification package that gives prospective buyers insight into the specific features and components that make your aircraft advantageous over competing aircraft on the market. Technical presentation of your aircraft is crucial to making international (and domestic) sales. Our team consists of professionals with extensive technical and operational experience in all types of corporate turboprop, piston aircraft and helicopters.
Our marketing experts will create a print based and web-based marketing campaigns to reach the most qualified buyers in the least amount of time. Using modern day "E-marketing" we can effectively target our campaigns for maximum exposure of your aircraft all over the globe. It is very often our personal broker network and selling strategies that combine with our sophisticated marketing channels that will sell your airplane in minimum time, at the maximum possible price. Over the years, we've learned what works best to attract prospects, and we'll put this knowledge to work for you.
At no additional cost, we will:
Create a professionally designed marketing kit with digital photography (video if needed)
Professional sales brochure in print, for your aircraft
Digital sales brochure for web marketing
We know that most of our clients are extremely busy and do not have the time to show their aircraft to "tire kickers" or buyers. We guarantee that we will  personally be present, for every aircraft showing to the prospective buyers. Our sales experts have the experience to differentiate between tire kickers and real buyers and can avoid wasting of time and resources. Unwanted demonstration flights can be costly and can cause wear and tear to your aircraft. Additionally, using our professional broker  would protect you from being exposed to unknown and unqualified prospects who can waste your time and  sometimes be a potential danger to yours and your family's safety.
While we solely represent your interests, we also take a long term view of the sales process and endeavor to make sure both parties are completely satisfied with the deal. Often, this means we are "in the middle" and facilitating the negotiations, keeping the deal moving along to a successful sale.
Read more on "Sale Process"
Aircraft Acquisition Services
JetEXE acquisition expertise:
Aircraft need analysis and market research
Aircraft Budget Formulation and Analysis
off market inventory search
Aircraft Appraisals and Evaluations
Pre-buy inspections, Maintenance and issues
Aircraft Loans process and Leasing structure
Contract terms and term negotiation
Deposit structures
Negotiation of damage or squawk rectification
Pricing negotiation
Escrow & Closing process
Aircraft Insurance
Flight Department Operating Practice Analysis
Privacy protection
We conduct a worldwide market search to identify the best possible opportunities in the market place to acquire an aircraft best suited to your mission and budget, at the best possible price.
Over 80% of aircraft are purchased by buyers who have professional representation by an aircraft broker/consultant. That is why it pays dividends to have an experienced and reputable agent like JetEXE on your side.
Very rarely, in any industry, will you find up-to-the-minute or completely accurate information in electronic or print advertising. However, the staff at JetEXE aviation works around the clock to ensure that our market data is up-to-date and accurate. If we present an aircraft, you can be assured that it is truly available and that it meets the standards to which we hold all aircraft that are pursued by Dallas Jet International.
We typically save our clients significant amounts of money on the aircraft acquisition price by finding quality aircraft at competitive prices and by using our negotiating power to obtain further savings for our client. Our acquisition process will minimize your risks preserve your capital.
We speak many different the "languages" in the aviation industry, and this gives our clients a tremendous advantage as well as a sense of peace in the acquisition process. We personally manage the entire inspection process, inspection discrepancy correction, test flight and delivery flight if needed.
The two most crucial legal aspects of any aircraft acquisition are FAA regulatory compliance and sales/use tax strategy. Being in non-compliance with FAA regulations can be catastrophic in the event of an audit, incident, or insurance claim. Sales/Use tax can be a $1-million-and-up liability. It pays to have a professional on your side to address the regulatory and tax issues. If there is a legal matter that cannot be professionally solved by our staff, JetEXE Aviation's network of high-quality aviation attorney firms will advise and enable you to make the best decisions.
The number one highest cost in the aircraft ownership life cycle is asset depreciation. Through effective negotiating and thorough aircraft inspection processes, clients of JetEXE Aviation can be assured that they will be minimizing this reality of ownership.
JetEXE Aviation's aircraft acquisition team maintains great relationships with global leaders aircraft financing and lending. We will find the best possible financing deals for our customers. We have no business alliances or commissions with aircraft lenders, so our clients can be assured that we will procure the very best finance/lease solution for their aircraft acquisition.
Market Research & Analysis
Our highly experienced knowledgeable and aggressive research department will provide you with the most accurate, timely and complete aircraft need analysis and market information available, making your aircraft buying or selling decision as informed, yet as simple as possible.
While it is a mistake to buy an aircraft that is "under-qualified" for your mission, it is just as detrimental and even more costly to buy an aircraft that is "over-qualified."
Aircraft manufacturers and dealers are masters at using industry nomenclature and marketing buzz to differentiate different aircraft models. While it may seem that the more expensive and bigger aircraft is always better, this is not always true. Careful study of the performance specifications and operating costs of the aircraft by an experienced broker/consultant will reveal the best choices for your needs and mission.
JetEXE's market knowledge and track record are unparalleled in the industry. Often lenders, manufacturers and clients alike, solicit JetEXE's expertise in the marketplace. With the market conditions and aircraft values fluctuating as much as 20% in a annual quarter, having accurate and up-to-date information to facilitate your business decision making is absolutely essential.
Due to confidentiality and other related reasons, many private aircraft sellers choose not to make the sale of their aircraft public knowledge. These are often some of the very best aircraft available, both in quality and price; however, only through a well-networked broker like JetEXE Aviation can a buyer obtain access to these confidential "off-market" aircraft.
Contracting & Documentation
JetEXE's aircraft transaction specialists will handle all phases of the contract negotiations and closing of a purchase or sales transaction.
Purchase / Sale Contracting Services:
Letters of intent, marketing agreements, and offers.
Purchase & Sale agreements.
Coordination and conducting pre-purchase inspections activities.
Coordinating Title search, Lien search, Damage history search.
Coordinating escrow documentation and process.
FAA closing documentation.
International Registration documentation.
Coordination with lenders
Coordination of 1031 Like-Kind Exchange with a Qualified Intermediary
1031 Exchanges
While selling or purchasing an airplane, companies and individuals can benefit from completing a tax deferred 1031 like-kind exchange. JetEXE is fully equipped to handle the documentation and contracting needed to complete a like-kind exchange.