FAA Part 145 Repair Station – Sacramento Executive Airport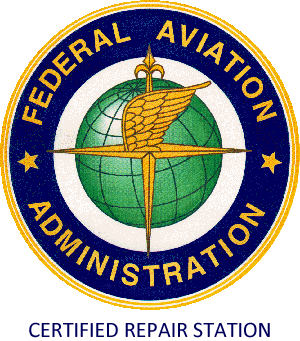 JetEXE Aviation is the most trusted name in aircraft maintenance in the Western United States. Our years of extensive experience as a FAA part 145 certified repair station and our long standing reputation for high quality maintenance, integrity and customer service has made us the premier and preferred maintenance repair station in the region. Our objective and focus is to provide the highest quality of maintenance and services to our customers, with minimum downtime, quick turnaround and low costs. JetEXE aviation takes pride in its motto "Defining excellence" and work towards higher standards of excellence. As a result of our efforts, we have been awarded the "Excellence award" by AOPA in 2013 & 2014. We have a well experience quick response AOG mobile team 24/7 to assist you in quick turn around of your AOG aircraft. Our highly experienced, factory trained and certified maintenance teams offers maintenance, repair and replacement services for airframes, engines, electrical and avionics, for pistons, turboprops and corporate jet aircraft. We are also specialized in maintenance and repairs of light sport aircraft. JetEXE is conveniently located 10 minutes away from downtown Sacramento, at the Sacramento executive airport KSAC. Our state-of-the-art maintenance facility is equipped to serve all your aircraft maintenece needs. JetEXE Aviation, with its high standards in quality, has consistently maintained  a "zero" accident/incident history for our aircraft maintenance customers and strive to improve further on this spotless reputation.
Aircraft Sales & Aircraft Management – Sacramento Executive Airport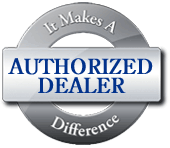 JetEXE Aviation is a global leader in domestic and international aircraft sales with offices and sales agents in USA, Asia, Middle East and South America. Our highly trained and experienced team of aviation consultants, aircraft appraisers, aircraft brokers, aircraft inspectors, aviation attorneys and CPAs are a great asset to you while evaluating, purchasing or selling your airplane.We have over three decades of experience in aviation and aircraft sales. Whether you are selling your aircraft or buying an aircraft, airplane or helicopter, new or used, our team and our sales networks can assist you to make it easy, fast and effective for you. We highly value our clients and are committed to your success and satisfaction. JetEXE is also a "Center of excellence & flight training" for REMOS light sport aircraft. We have factory trained and certified mechanics for REMOS aircraft and Rotax engines. Focus on your own business and outsource business solutions to the professionals. Hiring JetEXE Aviation to manage your aircraft is a smart business decision which will save you time, energy and costs. There are myriad details to consider including:FAA regulations, hiring and training of the flight crew, hangar space, scheduled maintenance, unscheduled repairs, fueling, catering and a hundred other details. Rather than staffing your own flight department, you can outsource the management of your plane and flight department to the expert teams at JetEXE Aviation. This smart business decision can reduce your costs, free up capital, stay current with Government compliance, get tax write offs and offsets, simplify HR and personnel management, create income with the aircraft to offset expenses and costs. If you don't currently own an aircraft, we can find the right airplane that  fits your mission profile, and then manage and operate it for you. Like "having a cake and eating it too", you will receive all the benefits of aircraft ownership and operation, without all the personnel and administrative details. You can also generate significant revenue from your investment and asset.
JetEXE Aircraft Parts Center & Pilot store – Sacramento Executive Airport

JetEXE aviation is one of the largest and leading aircraft parts dealers in North America. We are preferred dealers and  distributors for most of the leading aircraft parts manufacturers for both airplanes and helicopters. Our parts inventory is well-stocked with genuine OEM parts for quick aircraft turnaround time. JetEXE pilot store carries all major brands of pilot accessories, sectional maps, charts, instrument approach plates, pilot headsets, pilot apparel , books, flight training material from Jepessen, King schools, GLIEM, ASA etc. Visit Parts store   Visit Pilot Store
Aircraft Charter Booking Center- Sacramento Executive Airport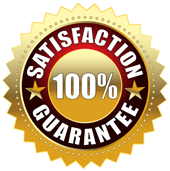 Our charter booking division provides the highest quality charter booking services. We have access to one of the largest fleets of private jets, turboprop aircraft, small pistons aircraft and helicopters in Western United States, made available for your use through our charter broker network. We can fly you in and out of over 5000 public use airports in the United States, more than 100 times that of normal airline routes and airports.You will not have to go to the airport two hours in advance for a commercial airline flight  and then drive from the airport to your destination. We will fly you direct to the closest airport your your destination.We can also arrange for limousines and cars to pick up and drop you, as per your needs. Through JetEXE you can charter the most efficient, comfortable, convenient and cost-effective mode off air transportation. Get quick Quotes
---
Meet Our Team – Scroll Down